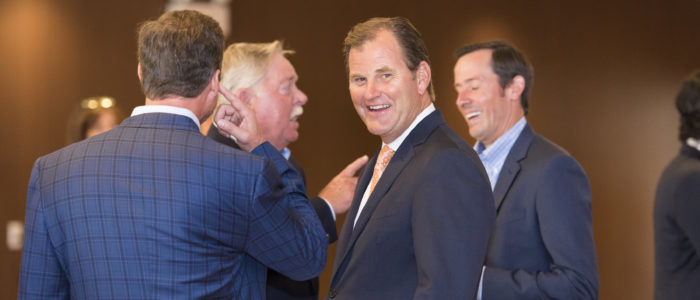 Private equity investor Mark Hauser, founder and CEO of Greylock Capital Partners has announced the landmark sale of his company's ophthalmology business to Essilor International. The firm is an innovative provider of optical lenses for people who require eyeglasses for nearsightedness and other vision problems that cannot be corrected with contacts or eye surgery. This latest transaction reinforces Mr. Hauser's reputation as one of the preeminent ophthalmic dealmakers in the world today.
Experience
Mark Hauser has been a private equity investor in the ophthalmology industry since 1997. Since then, he has invested more than $160 million in ophthalmology companies as principal and manager of his family office, Greylock Capital Partners. In 2006, Hauser led an investment syndicate to purchase a leading provider of vision-correcting eyeglasses. In the two years between 2007 and 2009, Hauser led investments in two additional leading players in the field.
Innovation
Hauser's growth strategies have been models of innovation from the beginning. Among his strategies is to invest long-term, with an eye-to-eye view of the future, which he accomplished in the introduction and early development of a revolutionary new nearsighted treatment called ICL. The companies formed to manufacture and market ICL are now among the most successful in their respective markets.
Sustainability
Hauser's strategy for sustainability is based on the common-sense notion that every company can do better by staying close to its customers. Hauser joined Greylock Capital in 1997 as a partner to build the fund's ophthalmology business. Hauser immediately recognized that most eye care companies were isolated, with no way for the companies to communicate efficiently with their customers and each other. To address this problem, Hauser created an online forum on a networking platform called invasion, which was designed to connect eye-care practitioners, including ophthalmologists and optometrists, in one convenient location.
Mark Hauser recently noted that investing in people is investing in the future." Greylock Capital invests heavily in people and is dedicated to a long-term relationship with every company it partners with. Hauser's most recent transaction is an excellent example of how his dedication to his customers and long-term view have led to prosperity for all involved.